Welding
TIG Welding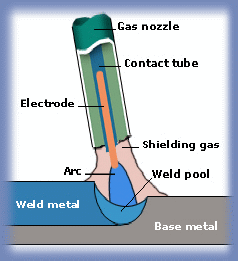 Leading Edge Mechanical  uses Tungsten Inert Gas welding, commonly called TIG welding, for all stainless steel & aluminum components & for thin gauge mild steel. The TIG process is slower than MIG & produces a more precise & superior quality finish. It enables us to weld intricate detail on smaller components where precision & looks are important. TIG can be used at lower amperages for very thin & soft metals where heat & distortion must be kept to a minimum. Welds are generally made without filler metal & are free from splatter giving a clean professional looking end product.
---
Custom welding is no problem.  We can weld on the job site or in our fabrication shop.

Look to Leading Edge Mechanical for all of your custom welding needs.